REMINISCENCE
Lancashire Memories seeks to provide high quality and bespoke, interactive sensory reminiscence sessions in care settings within Lancashire and beyond, using old objects, music, film, images and conversation.
I have a collection of over 1000 objects from the 20th century, from a farthing to an old tin bath, from an antique TV to an original pair of Lancashire clogs. I also have a vast selection of images and video clips that encourage memories and conversations, as well as many vintage theatre programmes.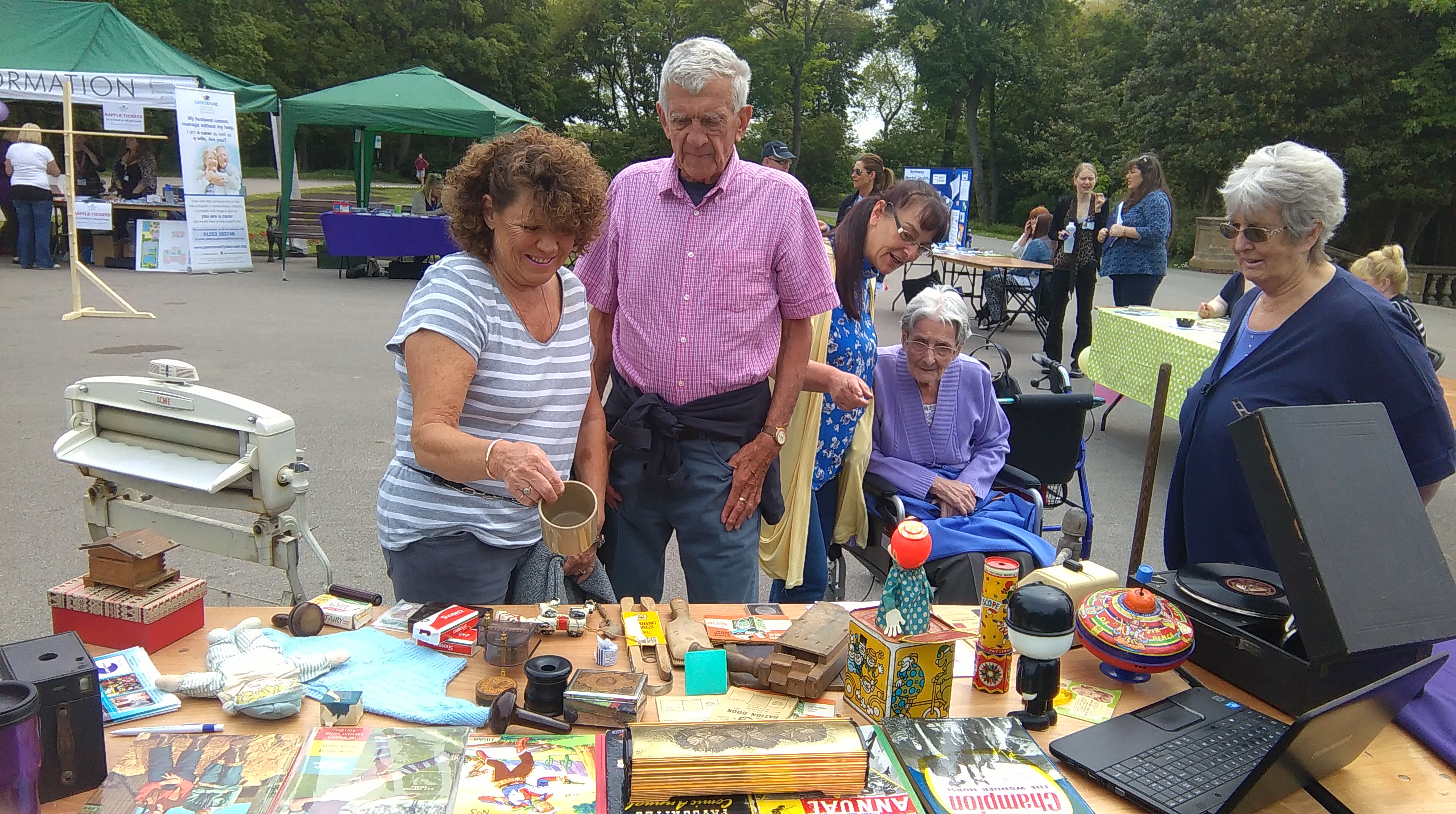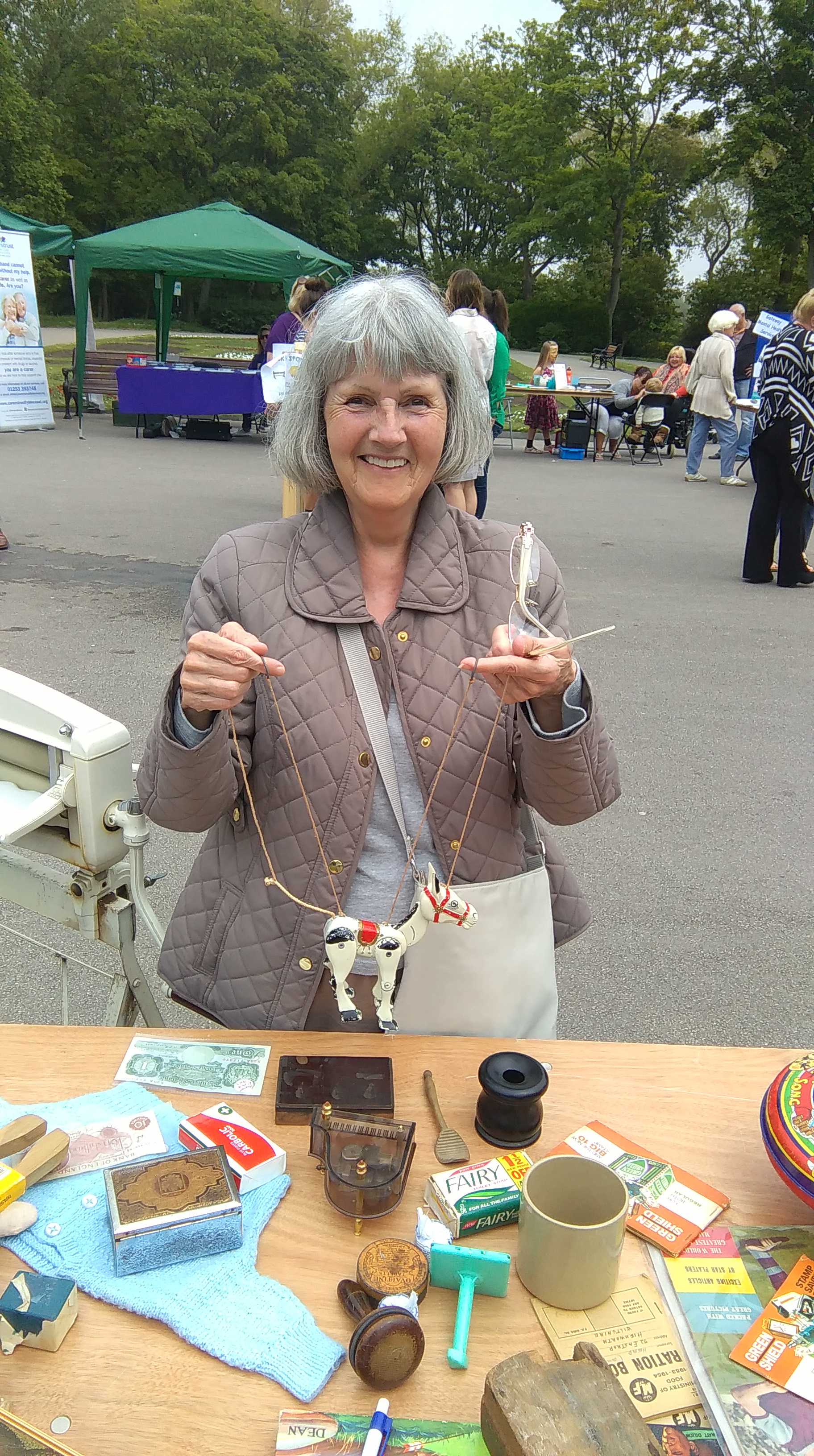 Music provides a central strand to my work, leading singalongs, playing old 78s on one of my wind-up HMV or Columbia gramophones, singing with guitar accompaniment or playing one of my many beautifully evocative antique music boxes. As I have discovered, many people who cannot necessarily finish a sentence in regular conversations, can sing multiple verses and the chorus of songs from their past and it is wonderful to encourage and witness their awareness.
I make each session as personal and bespoke as possible, using PowerPoint via projector and screen. I seek to meet the needs of service users and matching their experiences and memories. By discovering more about the lives of people, I am able to match the input accordingly. For example, in a recent reminiscence session, a lady was able to see the house where she was born (the wonders of Street View) and this encouraged many memories of childhood, neighbours etc. Another gentleman was delighted to see an archive film clip of the Preston Guild pageant from 1952 where he was a participant and yet another, the New York marathon of 1980 where he took part for charity. Though he was unable to articulate what it meant, his happy wife was able to explain to the impressed group, about his adventurous and generous past.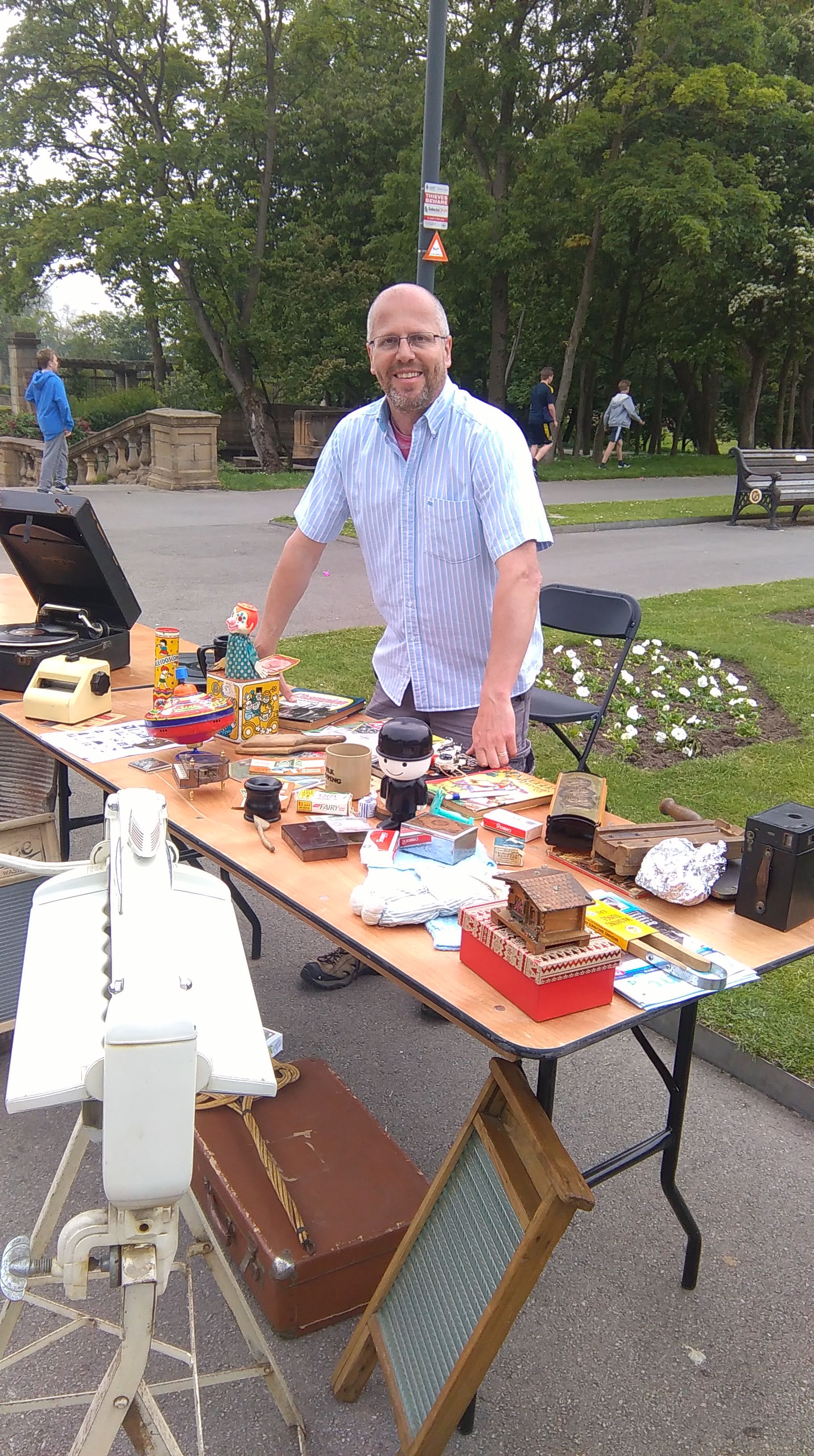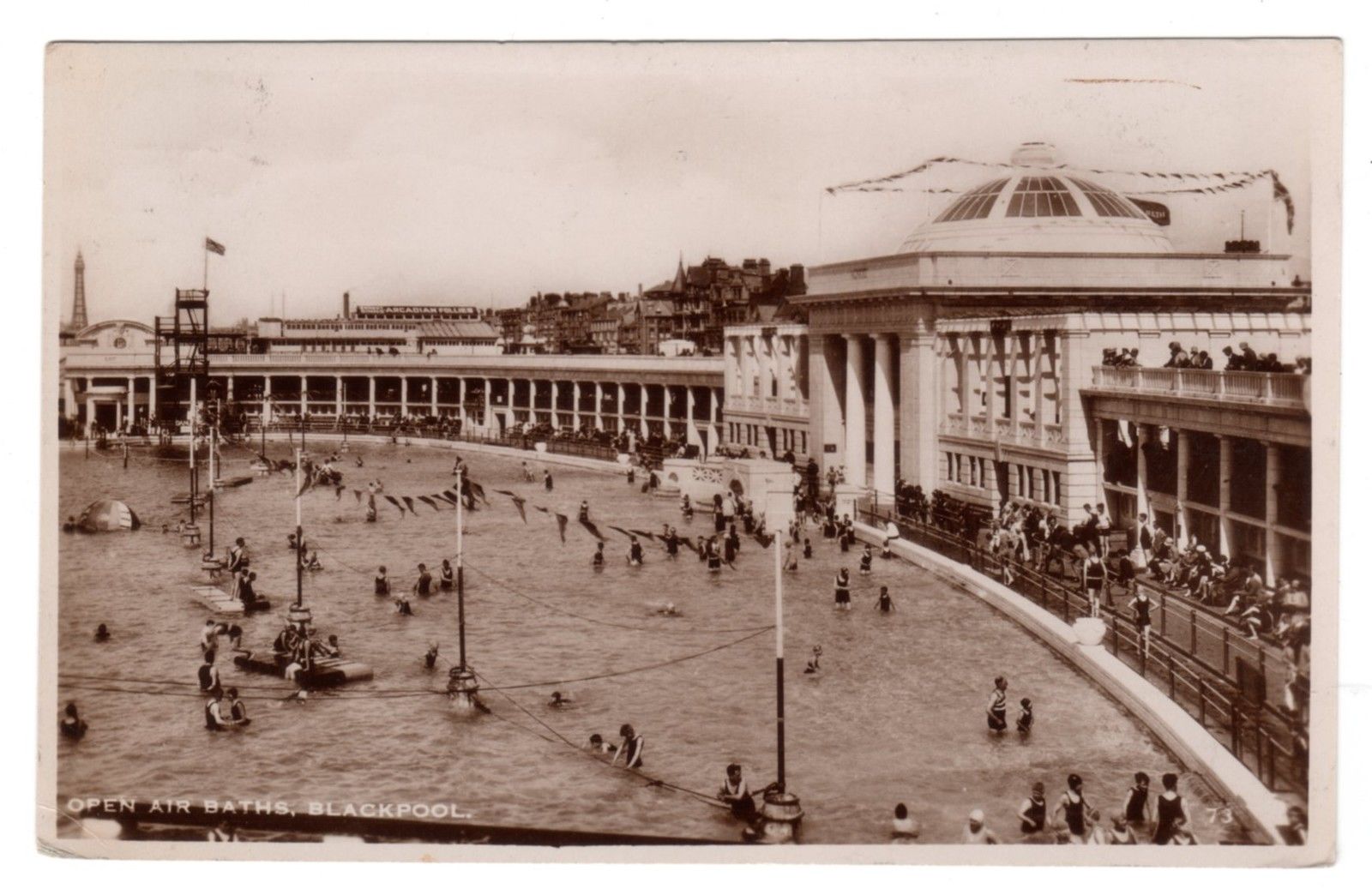 I am a qualified high school teacher and use my skills to encourage dialogue and positive reminiscence. I build on the previous sessions, to create a broad and relational experience that promotes positive wellbeing, wherever possible. I also offer the loan of a tablet containing the images, photos and video clips used in each session, so as to encourage staff and carers to continue the memory journey between sessions. The tablet is updated on each visit.
My dream is to provide the most professional, enjoyable and effective reminiscence work available and I hope you will consider using my service. A recent initial meeting in a care setting included an impromptu reminiscence session, where clients enjoyed playing 'Name That Tune' with old gramophone records and the atmosphere was wonderful. I'm now booked in for four sessions there in November.
Each session usually lasts for between 60 and 75 minutes though longer sessions can provide more time for work with individuals if this is desired. My service is bespoke and seeks to meet your reminiscence care needs, supporting and encouraging the work already taking place. The cost varies according to what is needed and provided and I trust you will agree that I provide excellent value for money for an outstanding service.
Some care settings book fortnightly, others monthly and some on an ad hoc basis. The choice is yours. Please see the attached poster for more information.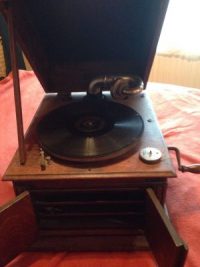 This lady spotted my old ARP gas attack rattle which I use for reminscence work in Lancashire and proceeded to demonstrate that it still worked just as well …